Compassionately resolve your dog's behavioral problems with an experienced, positive training approach.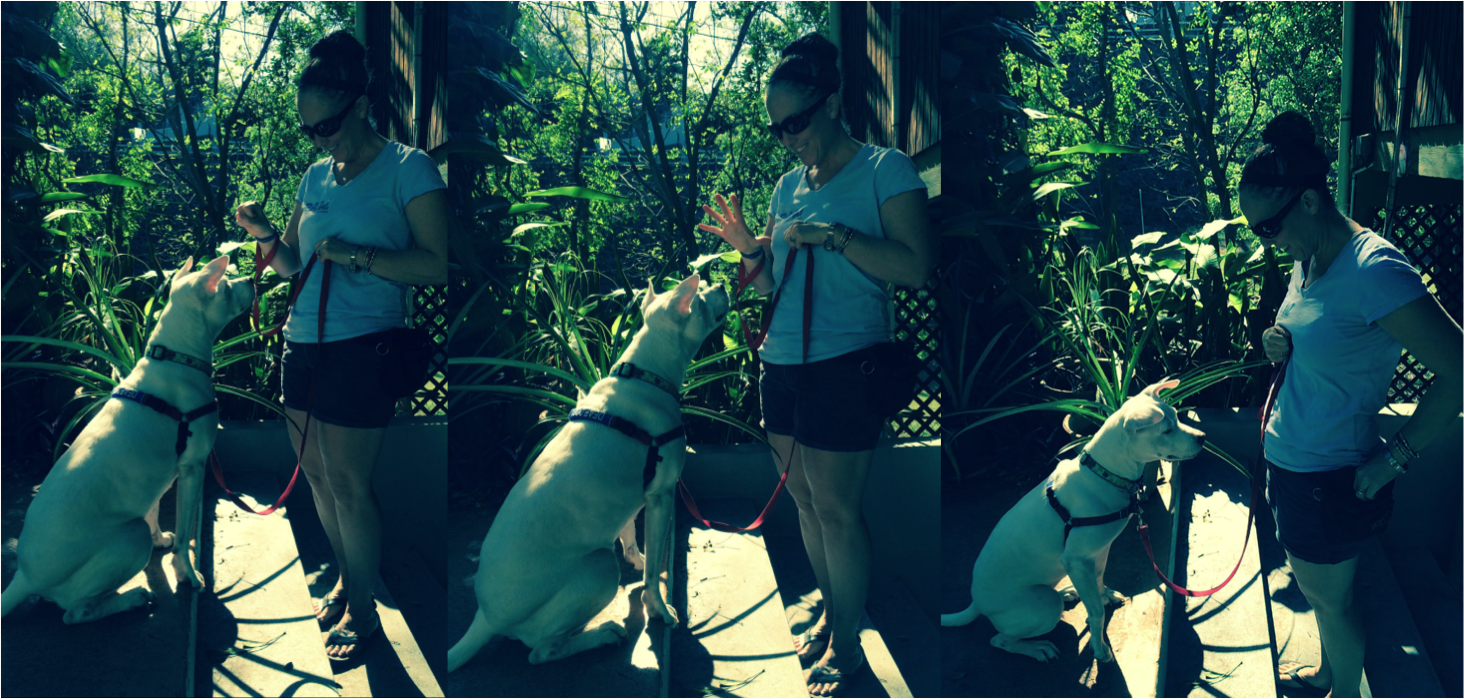 Your concerns are as unique as your dog's needs. Let me show you the way to training success.
How it works:
Tell me what's troubling you about your dog's behavior.
I'll contact you to schedule your first appointment or a phone consultation.
All packages begin with a 90-120 minute behavior consultation. Subsequent lessons are 60-minutes, filled with actionable tips and tangible tasks customized to your needs. After every session, I'll send you reinforcing resources and specific exercises. You'll spend our time together focusing on your dog, not worrying about taking notes.
Ready for custom training that clicks? I'll create a personalized package, for you and your dog—available worldwide.
Build Your Dog's Foundation Package
Wouldn't it be nice if your dog calmly responds to her name in the backyard? Settles herself when guests arrive for dinner? Focuses on you when asked, the first time? Gives you eye contact, even if she spots a CRITTER across the street? And resists the cheese platter on the edge of the counter?
Want to teach manners that matter in your everyday life and more? We'll work on "sit," "down," "come," leash walking—whatever you need.
Join me for a few sessions, I'll customize every lesson to meet your needs.
5 sessions for $475
Improve Your Dog's Abilities Package
Ready to impress your friends? In this program, we'll work with MORE distractions. Your dog or puppy will learn foundation cues in real-life settings like doorways, while on walks, and, with MORE people.
We'll also refine settling, add go-to-bed, and hone specific behaviors that are important to you and your family.
My goal is to give you the tools to progress, in every lesson.
8 sessions for $675
Refine Canine Behavioral Issues Package
Concerned about your dog's aggressive reaction towards people or dogs? Struggling with your puppy's anxiety or fear? This package is perfect for you. I'll help you determine the cause of your dog's behavior. Then, I'll create a customized training plan that works for you. Together, we'll alleviate the stress and tension caused by troublesome behaviors.
I'll provide support and expert guidance for disconcerting behavioral issues.
12 sessions for $875
Prevent Puppy Problems Package
Get your puppy started on the right path. In this package, we'll address behaviors that will help your puppy become a social, happy dog for years to come: chewing, house training, crate training, manners, basic cues, and gentle handling exercises so vital vet and grooming visits are stress-free. Let me help you prevent problems before they start.
Puppies learn so much every day. I'll show you the way to a polite puppy.
5 sessions for $475
I offer one-hour consultations for $125—and special packages for deaf dogs or dogs with separation anxiety.
Need extra support? I have you covered. Many of my clients have benefited from my retainer service. Contact me for more details.
"Terrie worked miracles"
We have two dogs. Each very different in personalities (one particularly, a very anxious dog) we had lost hope and thought we might have to medicate him. Then we met Terrie, and she worked miracles. Oliver's security around strangers and us has grown considerably since we trained with her. The knowledge we got from each session has been life changing for our dogs and has helped us also be better dog owners. We are forever grateful for Terrie.
-Paola, Cesar, Oliver, and Gala
Want private dog and puppy training from a behavior specialist who understands dogs and people? I'd love to help you.