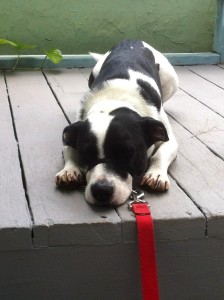 A positive reinforcement approach to animal training is the way to lasting behavioral changes.
Do you want to improve the bond/relationship that you have with your pet? Positive reinforcement training can do just that! The only thing that you need is a patience, consistency, some treats, and an animal friend.
What is positive reinforcement training and is it the method for me?
Positive reinforcement training is a fun and effective way to communicate with your pets. It is based in science and is the modern, ethical way to teach and communicate with your animals. You can train almost any kind of learner — including cats, birds, dogs, and horses — via this method.
In a nutshell, positive reinforcement training builds relationships, is based on science, and is comprised of three steps!
Positive reinforcement training works to educate and communicate thus building strong relationships with the learner. The animal behaves because they enjoy the behavior (it's fun!) and the resulting consequences (something positive!).
Positive reinforcement training is based upon science verses well meaning, but sometimes harmful anecdotal information. It uses uses a method called operant conditioning, pioneered by psychologist B.F. Skinner in the 1960s. With positive reinforcement training the concept is that any creature-horse, dog, parrot, llama, or person is more likely to learn and repeat actions that result in desirable and enjoyable consequences. And they do!
Positive reinforcement training basically consists of three steps:
Observation: In positive reinforcement training you watch for the behavior that you like.
Communication: Then, you mark the instant it happens to communicate that this was the behavior that you wanted.
Reinforcement: Finally, you provide access to something that the animal finds reinforcing. The reinforcer may be food, attention, praise, or anything else that the learner enjoys. If the animal makes a mistake all you do is wait and let them try again.