Deaf dogs are dogs first, breed second, and deaf third. As such, working with a deaf dog in many ways is similar to effectively communicating with a hearing dog, but with a few obvious modifications.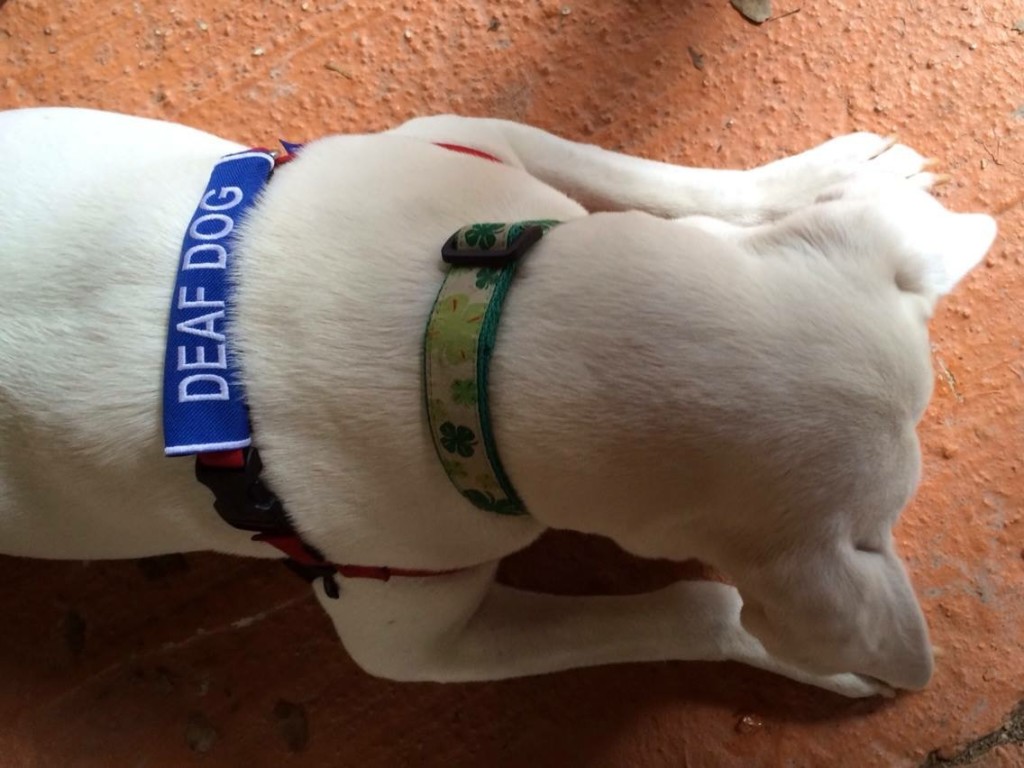 Terrie Hayward's life as a trainer changed when she adopted her first deaf dog. The family soon recognized that what began as a foster situation, was to turn into the adoption of a new pup as Terrie found working with a deaf animal wonderfully interesting.
Terrie is available both in person and remotely with clients around the world. Via video chats on Skype or by phone she works with families and their animals. For more information on working with your deaf dog, contact PAW and we will be back in touch shortly to further discuss your needs, pricing, and scheduling.
Terrie is the author of the book, A Deaf Dog Joins the Family , Training Education, and Communiation for a Smooth Transition.