Living with your dog should be a joyful experience.
However, behavior problems like separation anxiety, aggression, and fear cause so much worry and frustration that life together becomes burdensome. And communicating with your deaf dog? You're stuck and ready to give up. You need an expert to resolve your dog's troubling behaviors.
I'll remove roadblocks hindering better dog behavior with well-founded, transformative techniques I've derived from training not only dogs, but wolves, beluga whales, polar bears, and macaws around the world.
Whether you live in an urban jungle, a remote island, or a quiet cul-de-sac, I'll lead you out of the maze of behavioral struggles to a pleasant path with your dog.
Global know-how with a training approach that makes sense, no matter where you live.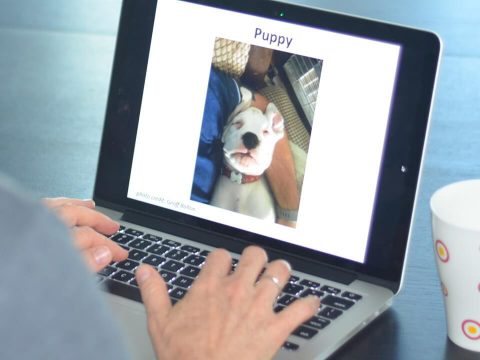 Online Training for Immediate Relief
When dog or puppy problems arise, you need help quickly. With the power of technology, I can promptly schedule a Zoom or Skype session ANYWHERE in the world. And with experience living in places like Papua New Guinea, Samoa, and the British Virgin Islands, I'll weave worldly sensibility with the science of dog training to find the perfect resolution for your canine concerns. Let me teach you positive training techniques to transform your dog or puppy's behavior.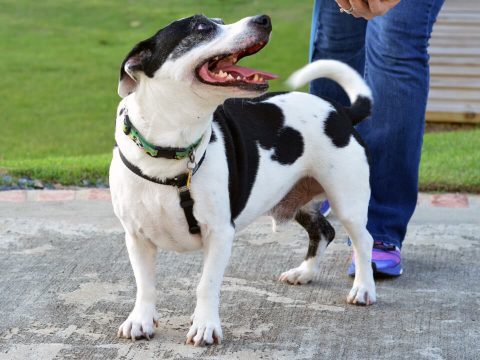 In-Person Training for Impactful Results
If I'm in your area, I'd love to help you with my ability for resolving even the most troublesome canine problems. If you're losing sleep over your dog's behavioral issues or need help polishing your puppy's manners, I'll dedicate a day or a week to dissolve your dog training dilemmas. Scheduling in-home training is easy because I often speak at conferences around the globe. Let me reform your dog's behavior while equally supporting your unique needs.
Baffled by your deaf dog?
My book A Deaf Dog Joins the Family includes tons of simple training solutions that make sense.
Grab my easy-to-follow pocket guide for proven, hands-on tips, so your deaf dog eagerly responds when you need it most.
Services Offered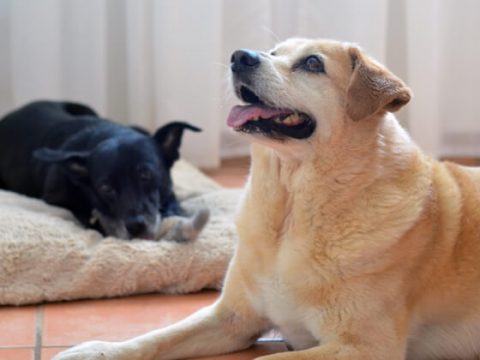 Struggling with your dog's serious behavior issues? I'll customize every session based on your concerns and needs.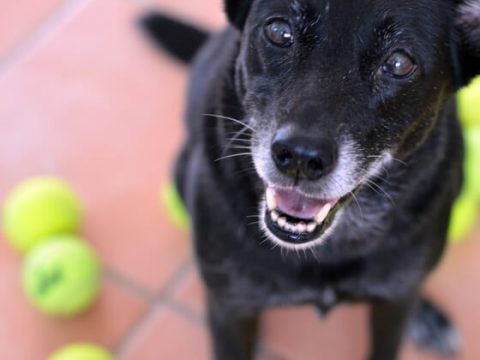 Stranded in seclusion because of your dog's isolation distress? I'll rescue you with compassionate, daily support.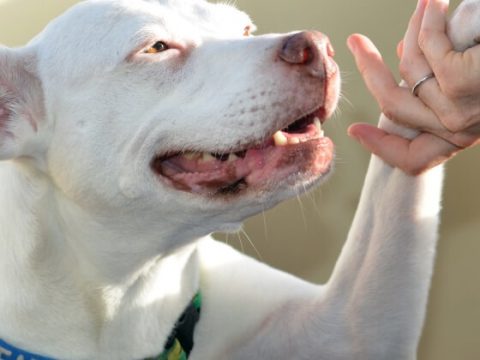 Stumped trying to get your deaf dog's attention, anywhere? I'll show you positive techniques for maximum progress.
Being a rescuer of dogs, I come across dogs that have many different issues. Whether it be separation anxiety, walking on leash, house training, etc. Terrie has been my go-to trainer! The knowledge that Terrie has is endless. There isn't a question she can't answer. I can't thank Terrie enough for all of her help.
Meet Your Veterinarian Recommended Trainer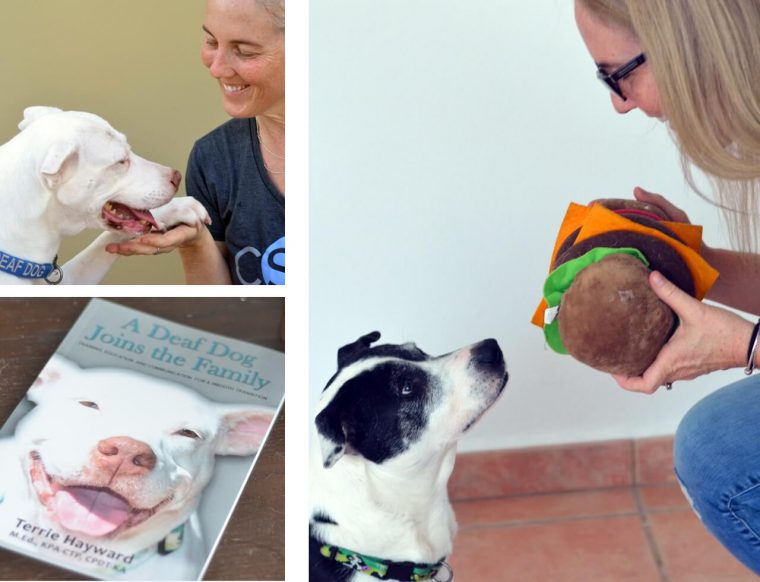 Terrie Hayward, M.Ed., KPA-CTP, CPDT-KA, CSAT is a world-renowned, deaf dog training expert, even dog trainers buy her book A Deaf Dog Joins the Family. She'll skillfully coach you to training success with innovative yet straightforward solutions specially-designed for deaf dogs. Terrie's also an industry leading, separation anxiety specialist who combines years of custom client care and dog training experience so you can finally enjoy a night out with friends—anxiety free. With a Master's degree in bilingual special education, Terrie has the knowledge to unravel any troublesome dog behavior, in English or Español. Ready for training success?
Training and Behavior Credentials
Reach your training goals with effective methods grounded in the latest scientific research.