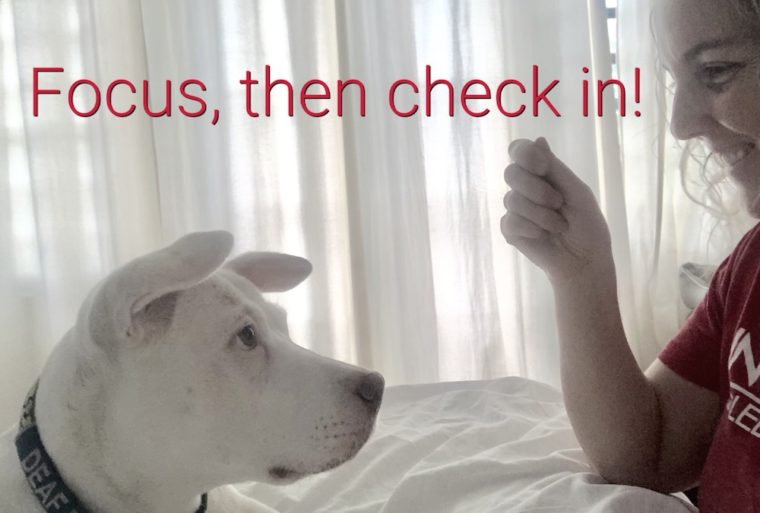 The question of whether or not you need a vibration collar for your deaf dog is a hot topic which has garnered a lot of extensive discussion recently. First I'd like to distinguish between a shock collar vs a vibration collar.
Shock collars have settings which allow people to remotely deliver a shock. Sometimes this is called by other euphemisms including "stim," "tingle," "stimulation," and "tickle." The way that they work is by delivering a shock with the intent that the dog will stop or change his behavior in order to avoid this feedback.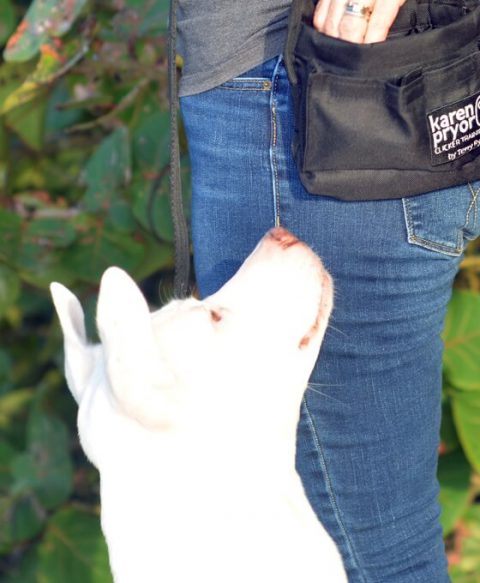 The learner, in this case your deaf dog, is the only one who gets to determine whether or not something is aversive. This means that you have no way to tell ahead of time if this will be something deeply problematic. Too, anytime that you intend to stop or decrease behavior by adding something to the equation, you may run the risk of dangerous consequences, including apathy, aggression, escape/avoidance, and generalized fear. I recommend that you avoid ever using a shock collar as there are alternatives which do not have the potential for harmful fallout.
Vibration collars which do not have the shock feature provide a vibration sensation to the dog's neck. You want to keep in mind that the neck is a very delicate part of the dog's body. Additionally, remember that it is your individual dog  who decides whether or not something is scary, painful or anxiety provoking. With this in mind, I suggest holding off on a vibration collar until you have: A. developed a strong relationship with your dog over time and B. until you have learned about counter conditioning and desensitization as they pertain to introducing something new and possibly aversive.
To break down the A and B points above a bit more, I recommend the following. First, work on establishing a marker system so that you can communicate effectively with your deaf dog. Practice your timing and clarity with regard to communication skills. Conditioning a visual (or even tactile or physical) marker allows you to let your dog know when you like his behavior. It also let's him recognize that repeating the behavior is a worthwhile thing to do.
Next, I suggest that you teach your deaf dog that orienting towards you is highly reinforcing. In other words, make it worth his while to look back at you. To begin, teach him to focus on you.  At the same time  reinforce any voluntary glances your way. Start by teaching your deaf dog to orient to you at regular intervals by marking and reinforcing this response. Then, over time you can build up this "check in" to a fluent and reliable behavior. When your deaf dog is looking back to you frequently and your "check in" is well ingrained you now have the opportunity to add cues and learn new behaviors together.
When your deaf dog understands the system of marking and reinforcing, the check in behavior is well established, and you have several cues under stimulus control you could then consider adding a device such as a vibration collar to the repertoire of choices you might use to enhance your communication. You would introduce a vibration collar slowly and at a pace that your dog is comfortable and use it as an alternative to "call" your dog. However, once more, this is an option to be considered once the basics are well underway and you and your deaf dog have a positive, clear communication system and relationship in place!