December 13, 2016
Animal Training & Behavioral Wellness Caribbean Event Weekend!

Would you like to improve your communication and animal training skills? How about doing that at an incredible location in the Caribbean?
WHO: Join Dr. Susan Friedman, Lori Stevens, and host, Terrie Hayward for a weekend filled with informative talks, interactive learning, and professional networking.
WHAT: Join industry leading animal behavior and training experts for an intimate three day event to strengthen your understanding of the science of behavior, animal training, and effective communication.
Space is limited! Early bird pricing for registration prior to January 7, 2017 is $349. Starting January 7, 2017 the price will increase to $365. Local pricing is available for Puerto Rico residents—please enquire directly.
REGISTER NOW: https://www.picatic.com/event14815565697441
Rate includes three full days of workshop talks, morning snack and coffee, and welcome gathering (Saturday evening).
Informative topics including the following:
Learning from the Science POV: presented by Susan Friedman
WTF? What's the Function!: presented by Susan Friedman
Strengthening Behavior Without Steroids: presented by Susan Friedman
Solving Problem Behavior Situations: A Double Bullseye Approach: presented by Susan Friedman
Provide to Thrive: presented by Lori Stevens
De-stress that Pup: Giving Animals Choices & Voices: presented by Lori Stevens
Foundation Behaviors that are Useful in Everyday Life: presented by Lori Stevens
The Joy of Movement & Sharpening our Observation Skills: presented by Lori Stevens
Alternatives for Communication/Working with Dogs with Unique Gifts: presented by Terrie Hayward
Party or Panic? (Separation Anxiety): presented by Terrie Hayward
WHEN: November 10, 11, & 12, 2017
WHERE: Rincon, Puerto Rico. (Americans-no passport needed!)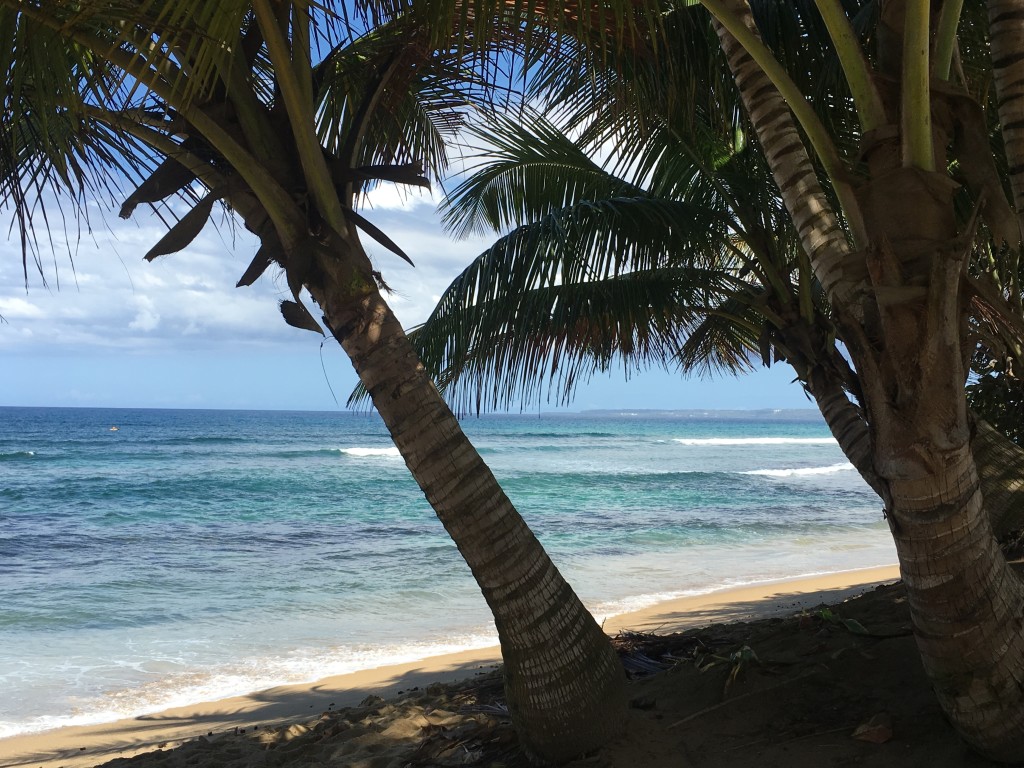 Come to learn and expand your knowledge and deeper understanding of behavioral science and training. Then stay for a few days of holiday. Rincon is known for its incredible sunsets, remarkable beaches, and vibrant snorkeling. It is a quiet town on the West coast of Puerto Rico (US Territory).
Rincon is a short 2 hour flight from Florida or a quick 4 hour direct plane ride from New York. Puerto Rico is the hub of the Caribbean.
WHY: Expand your animal behavior knowledge and training skills. Learn to train better by acquiring new skills! Learn to train smarter via a more in depth understanding of the science of behavior! Learn to communicate more effectively by considering choices and responses in your repertoire!
Come to learn, stay to play! Enjoy the diverse culture of the island, wonderful food, and great temperatures.
REGISTER NOW: https://www.picatic.com/event14815565697441
Event Specifics:
AIRPORT: San Juan International (SJU) is 2.5 hours by car or a 30 minute flight to Rincon. Connecting flights run via Cape Air (https://www.capeair.com/) from SJU to Mayaguez. Then a taxi, Uber, or rental car to Rincon (15 minutes). A rental car is recommended to get around Rincon.
Aguadilla airport (BQN) is located on the west side of the island and is a 30 (approximate depending on time of day/night) ride to Rincon. Taxi or rental car to Rincon from Aguadilla Airport. United & JetBlue service this airport. Note often flights are overnight, so *double check* arrival/departure dates.
WEATHER: November is warm and sunny. Puerto Rico is located in the tropics, so expect humidity. The event venue is air conditioned, so you may want a light sweater for this space (only). Temperatures for November range from 75-90' F, so accommodation with air conditioning is suggested. As Rincon is in the tropics, mosquito repellent for dusk/dark may be handy.
VENUE: The behavior and training event is located at our local community activity center ("salon de actividades"). Bring a pen and notebook and/or your tablet or laptop. Still photos are fine, however please refrain from videoing the event. Rincon is a very relaxed, beach-side community, so casual wear is perfect.
ACCOMMODATIONS: As a thriving town with a diverse tourism market, Rincon boasts many options for accommodation. From vacation rentals, to small guesthouses, to some larger (no chain) hotels there are many choices for various budgets.
The following link provides a good cross section of options: http://www.rincon.org/hotels/
Please email with any questions you may have about local accommodations.
AREA INFO: "Rincon" translates to "corner" in Spanish, a nod to the town's location at the corner of the Atlantic Ocean and the Caribbean Sea. Rincon is famous for its picturesque sunsets and miles of beaches, and is a haven for surfers of all ages and skill levels. The relaxed coastal town hosts an array of annual festivals and events, and although a small and intimate town by nature, Rincon boasts a medley of divergent atmospheres and venues, from the charm of secluded beaches to the active triathlon and surfing communities.
Some helpful websites: http://www.rincon.org/, http://www.rincon-pr.com/
CANCELLATION POLICY: For cancellations made more than 60 days prior to the event, a refund (less a $50 dollar processing fee) will be given. Because of the financial commitment necessary as the event date approaches we cannot offer refunds within 60 days of the event.
PAW Positive Animal Wellness reserves the right to cancel the event, if necessary, because of circumstances beyond our control or in the rare circumstance when enrollment is deemed insufficient. In this case, ALL deposits, tuition and processing fees will be fully refunded. Participants are encouraged to consider flight and hotel insurance.
REGISTER NOW: https://www.picatic.com/event14815565697441